Sat 1 Aug 2009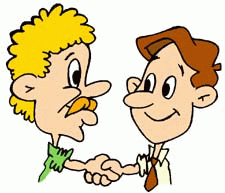 While every home buyer is different, there are some common themes you'll notice among those who are looking for a home. First and foremost, people want a house they will be glad to call a home for years to come. They want someone in the right location, at the right size, and at the right price.
You'll find that some want something quite large, with many bedrooms. Others are looking for something more quaint — a first home, or a downsized home for empty-nesters. No matter what kind of home you have on the market — it's important to know who your target buyers are.
This is something a great REALTOR will help you with. A good agent will make suggestions of what to do to your home (these are often simple fixes) that will ensure your home sells as quickly as possible. Staging your home is an important part. You want people to feel like they could really see themselves in the home.
These days, it's more important than ever before to have a good real estate agent by your side. It can be tough to sell if you're not able to stand out on the housing market. Let Lea Jensen help you sell your home. She has the marketing tools and smarts to help you sell quickly, and command the best price for your home.
No Responses to " Sell Your Home in Mississauga — What do Homebuyers Really Want? "
Sorry, comments for this entry are closed at this time.